OUR VISION
A Zambian Society where every person attains integral human development and lives in harmony.  
OUR MISSION STATEMENT
Inspired by the gospel and catholic social teachings, Caritas Zambia is a faith based organization dedicated to the promotion of integral human development through witnessing, animation, conscientisation and institutional strengthening.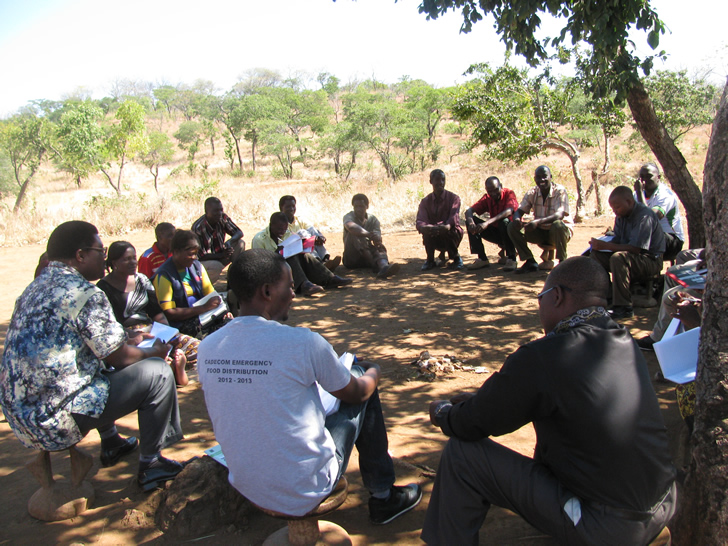 OUR ORGANISATIONAL VALUES
Caritas Zambia has defined organizational values which act as guiding principles or beliefs in the way the organization conducts its business, delivers its services, relates within itself and with the outside world. The values are as follows;
1.    Respect for human dignity – Caritas Zambia shall treat every human being with respect and compassion.
2.    Justice and solidarity with the poor – We contribute to creating an environment where the poor can claim and access their rights.
3.    Accountability and transparency - We are committed to prudent stewardship of resources and our actions among ourselves and the people we serve.
4.    Respect for the environment – As stewards of the earth we endeavour to promote the integrity of the environment by respecting biodiversity and ecologically sensitive areas.
5.    Gender equality and equity – We actively support women and men to have equal access to and control over productive resources and benefits as well as existing opportunities

6.    Hard work and commitment to the cause of duty- We remain duty bound for the improvement of people's lives.
7.    Mutual trust and honesty- We have undivided belief and truthfulness in the way we relate to one another in what we do.
OUR STRATEGIC FOCUS AREAS
1.    To have the State that is transparent, accountable and responsive to people's needs.  
2.    To have a Zambian society which upholds tenets of democracy (promotes participation, rule of law, and respect of human rights)
3.    To have improved livelihoods (increased income, food security and nutrition).
4.    To have a Church that influences the State to fulfil its responsibility to eradicate poverty, respect human rights and uphold the rule of law for all.